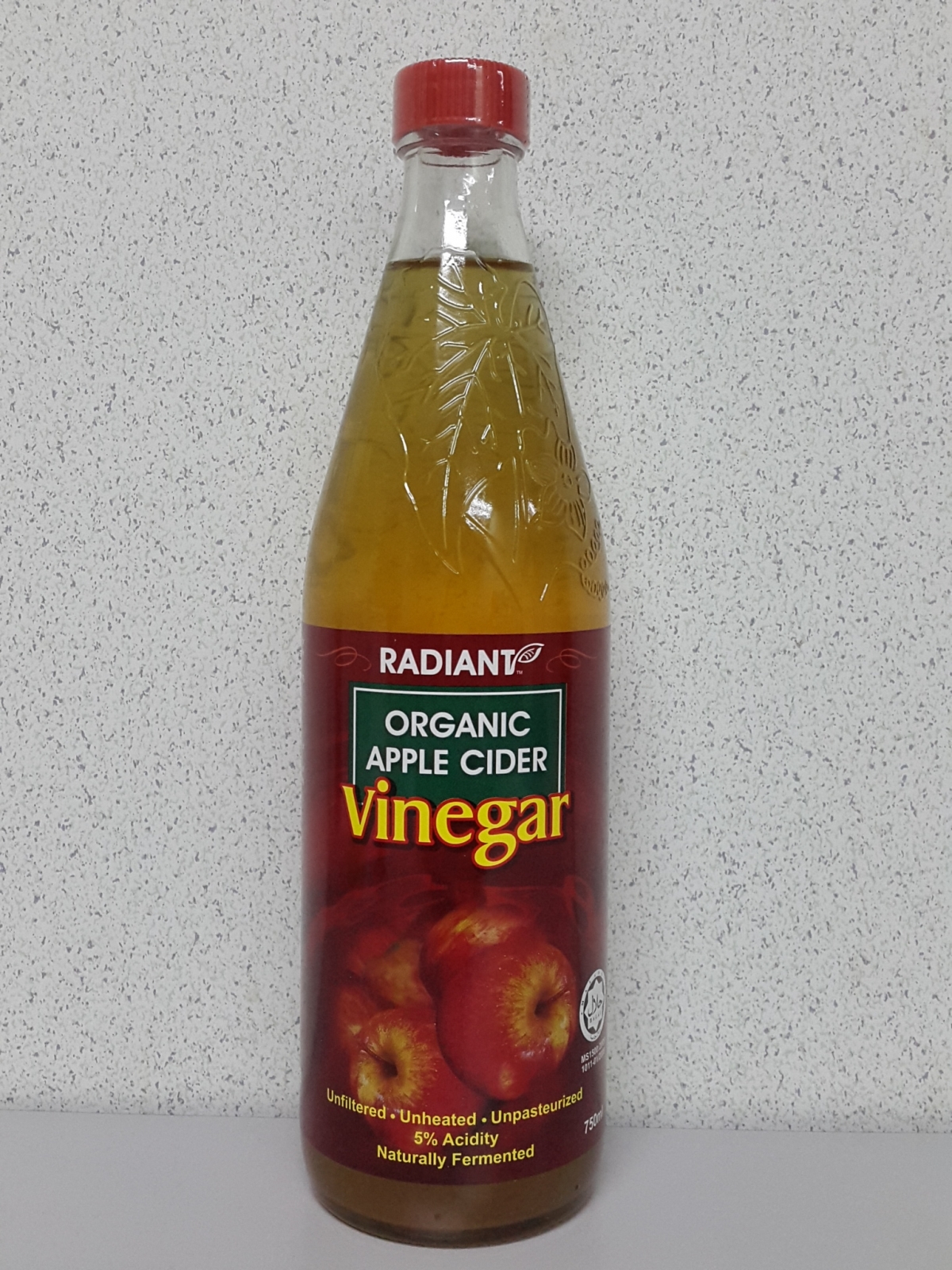 Radiant Organic Apple Cider Vinegar (750 ml)
Radiant Organic Apple Cider Vinegar that is made from organic tree ripened apples grown in New Zealand. The organic apple cider vinegar is naturally fermented by the grower in oak barrels, and is unfiltered, unheated and un-pasteurised.
This certified organic vinegar contains a palatable full fruity flavour, has less than 5% acidity, and has no chemicals, additives or preservatives.
The 'mother' sediments are natural-occurring in apple cider vinegar. Radiant Organic Apple Cider vinegar from New Zealand are very well aged, you will notice the color is deep golden brown. Shake well before using.
Packed in SGS Certified Facility
HACCP and GMP Compliant.
Product of New Zealand
---